Strong Customer Authentication Service
We are pleased to announce the general availability of our Strong Customer Authentication solution, OKAY
Designed with independent software vendors in mind OKAY lets you easily implement two-factor authentication, with the same strong security features as our solutions for banking and finance. Simply implement OKAY API on the server side and tell your users to install the on their andriod phone (iOS will follow shortly) , and you're ready to secure authentications and transactions.
As an extra bonus we've implemented a public demo, , which lets you test the basic features of our solution without registering.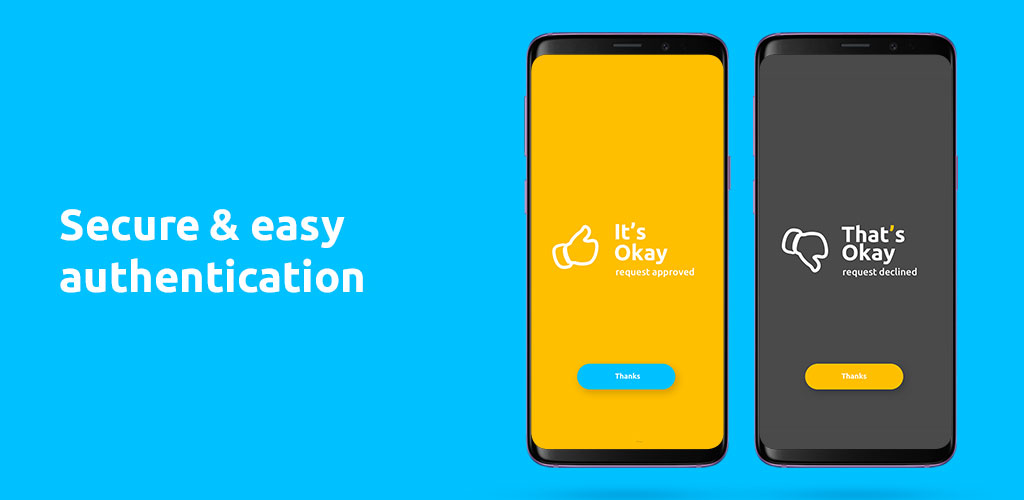 While the customizable design and layout of the OKAY app new and fresh the most exciting changes have been in the back-end: The new app implements new, exciting security features, such as improved just-in-time delivery of obfuscated code, new mechanisms to detect floating windows, and features to ensure that there is actual a live person operating the app.
We're proud of our work, and hope you test out the OKAY app.